Ateljé Gebbe
CD - omslag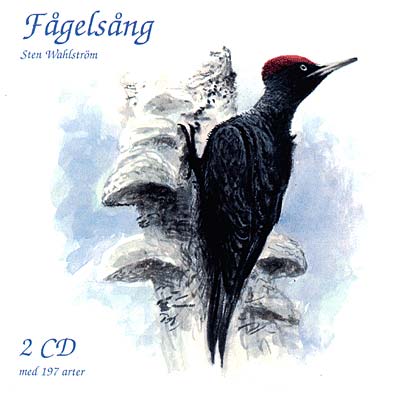 CD-skivan FÅGELSÅNG av Sten Wahlström som jag har gjort omslaget till, finns också till försäljning för 250 Sek. Det är en dubbel-CD med 197 fågelarter. Omslaget är en spillkråka. Beställ nedan.
The double-CD "Birdsong" contains 197 species and is produced and reckorded by Sten Wahlström. The cover a Black Woodpecker is made by Gebbe Björkman. The double-CD is for sale, 250 Sek. See down below.
Vid order tillkommer avgift för frakt - moms ingår/Charge for freight is not included
Leverans sker mot postförskott/ C.O.D
Full returrätt inom 8 dagar efter mottagandet/100% returnable within 8 days
Använd beställningstalongen eller min e-post/Use my order form or E-mail.

---